Batterypack AP-01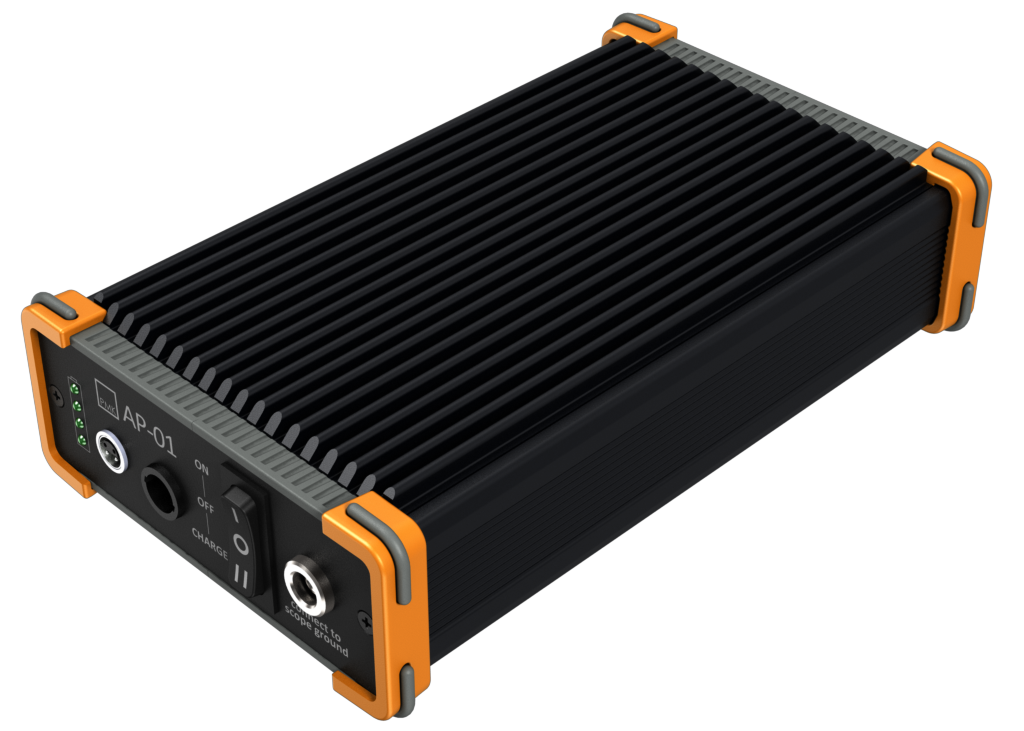 Battery Pack AP-01 for use with PMK active probes as BumbleBee, Sonic and Sonic RF. The built-in
battery has no ground reference and provides a symmetrical bipolar supply with virtual ground by
means of integrated electronics. This ground is at the ground potential of the measuring device /
oscilloscope used.
The state of charge is monitored by a voltage measurement and indicated by
four-state LED. A 10 hour operating time of PMK active probes can be achieved with one battery
charge. If the battery pack is unexpectedly switched on without the probe a standby operation of
several days are enabled.
The external battery charger is tested in compliance with EN 60335-2-29/ IEC 335-2-29.
Visit us at Electronica 2020!
Munich, 10.11 - 13.11.2020